The Anita Ashok Datar Lecture on Women's Global Health

Educating a New Generation of Leaders
Being a woman makes a significant difference in health outcomes. Women's health around the world is shaped as much by social, economic, political, and environmental forces as by biology. Unequal power relations, poverty, violence, and decreased access to education disproportionately affect women and girls, creating barriers to attaining the best possible level of health.
To inform and engage students, faculty, and the public about pressing issues in women's global health, the Institute for Women's Leadership conducts a lecture series in honor of the late Anita Ashok Datar.
Anita Ashok Datar, a graduate of Rutgers University ('95), dedicated her career to public health issues, especially those concerning women and children. While working on a mission for USAID in the African country of Mali, Anita's life was tragically cut short when she was the lone American killed on November 20, 2015, in a terrorist attack that claimed twenty other lives. The creation of a lecture in Anita's name is a fitting tribute to her life, to her passion for women's health, and to the cause that guided her leadership.
The Anita Ashok Datar Lecture on Women's Global Health draws to campus groundbreaking pioneers, researchers, field workers, and activists to explore growing international health challenges and the vital role that the United States and leaders from across the globe must continue to play in addressing them. The lecture series is a resource to help forge a new understanding of women's global health challenges and is a catalyst for new collaborations across Rutgers to address these issues.
"Resilience, Empowerment, and Peace: Advocating for Refugee Women"
a Conversation with Sarah Costa, Suraya Pakzad, and Foni Joyce Vuni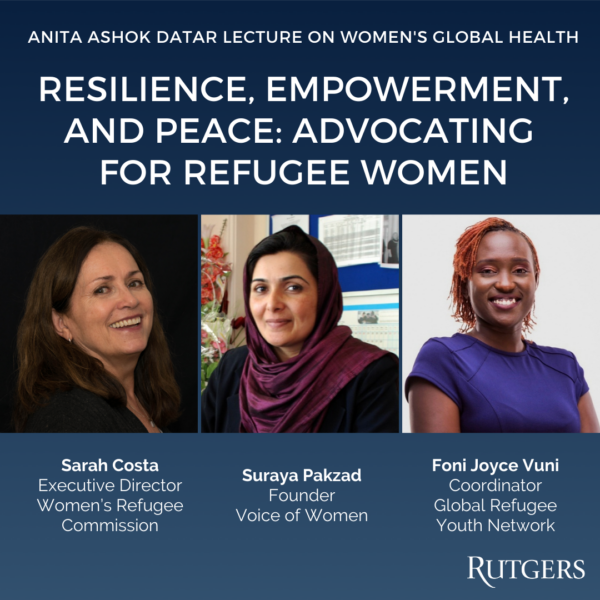 The UN High Commissioner for Refugees estimates that 82.4 million people around the world have been forced to flee their homes as a result of persecution, conflict, violence, human rights violations, or events seriously disturbing public order. Among them are nearly 26.4 million refugees, around half of whom are under the age of 18.
On November 17, 2021, the Institute for Women's Leadership, Rutgers Global, and the Innovation, Design, and Entrepreneurship Academy (IDEA) hosted a virtual conversation moderated by Sunita Kramer, Associate Vice President for Research and Experiential Education at Rutgers University. This global and timely event offered important perspectives on the current refugee crisis and the health and well-being of women and families.
"Period. End of Sentence." - How a Group of Women in India Started a Sanitary Pad Revolution" Lecture by Rayka Zehtabchi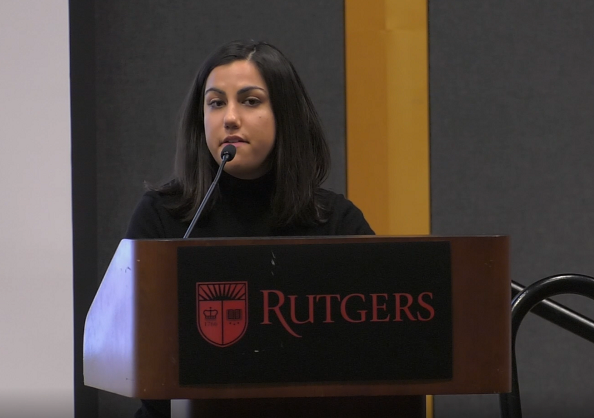 The Institute for Women's Leadership, Rutgers Global, and Douglass Residential College hosted the Academy Award-winning filmmaker Rayka Zehtabchi on November 18, 2019.
Rayka Zehtabchi is a 26-year-old Iranian-American director based in Los Angeles. Her directorial debut, Madaran, is an Iranian language short that won Jury awards at top film festivals and qualified for the 89th Academy Awards in 2016. Rayka's Oscar winning short documentary, Period. End of Sentence. , is about a group of village women in Northern India who start a sanitary pad-making business in an effort to improve feminine hygiene and de-stigmatize menstruation. Along with the film's release, Rayka helped co-found the non-profit "The Pad Project" to fight the stigma of menstruation and improve feminine hygiene worldwide. Her passion is telling human stories that bring awareness and action to little-known social causes.
"Advocating for Justice in Women's Global Health" Lecture by Cecile Richards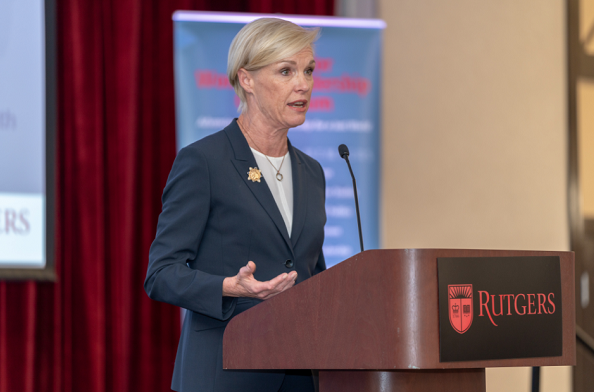 The Institute for Women's Leadership and Rutgers Global presented the second annual Anita Ashok Datar Lecture on Women's Global Health Cecile Richards on November 12, 2018.
Cecile Richards is a national leader for women's rights and social and economic justice, and the author of New York Times bestseller Make Trouble: Standing Up, Speaking Out, and Finding the Courage to Lead. As President of Planned Parenthood Federation of America and Planned Parenthood Action Fund for 12 years, Richards worked to increase affordable access to reproductive health care and to build a healthier and safer world for women and young people. In 2011 and 2012, she was named one of TIME Magazine's 100 Most Influential People in the World.
"Women's Global Health and the Fight Against Poverty"  Lecture by Gayle E. Smith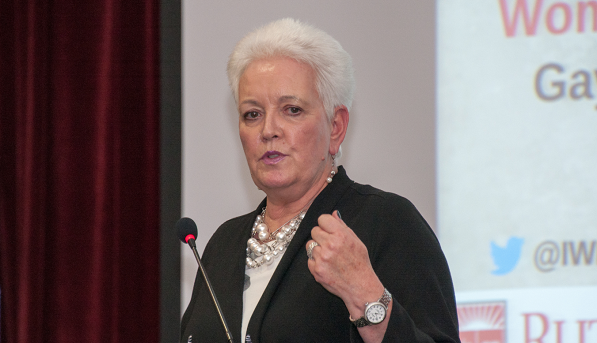 The Institute for Women's Leadership and Rutgers Global presented the inaugural Anita Ashok Datar Lecture on Women's Global Health featuring Gayle E. Smith on October 9, 2017. Gayle is the president and CEO of The ONE Campaign, a grassroots campaigning and advocacy organization that aims to end extreme poverty and disease.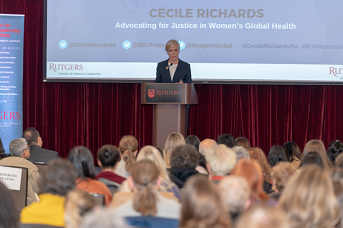 Take Action, Create Change
You can help Rutgers educate and inspire the next generation of leaders who, like Anita, will make a positive difference globally. Our goal is to raise $500,000 to establish and endow this annual program, ensuring its success well into the future.