About the Program
Co-sponsored by the Institute for Women's Leadership and the Center for Women and Work, Women Investing in and Guiding Students (WINGS) is designed to link selected undergraduate Rutgers women with successful professionals. For more information, please contact Ludine Daux, WINGS Program Coordinator at ludine.daux@rutgers.edu .
WINGS provides an opportunity to:
Connect with a network of successful professionals
Engage in candid conversations around intersectional identities in the workplace
Gain an understanding about workplace culture, organizational structure, and diversity and inclusion initiatives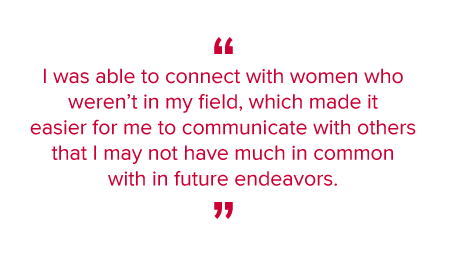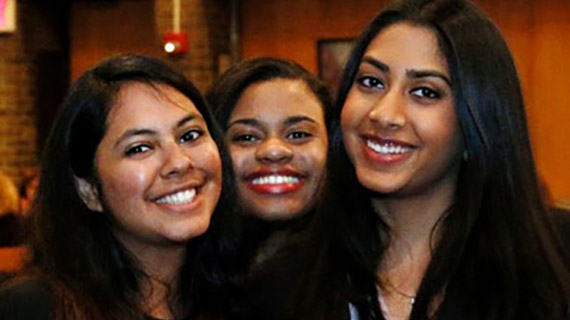 Corporate Sponsors
Our corporate partners provide funding, leadership and mentoring expertise to make the program possible. Partners have included Accenture, Johnson & Johnson, PSEG and Wells Fargo.