Leadership Scholars Certificate Program

About the Program
The Leadership Scholars Program is a two-year selective, interdisciplinary certificate program of the Institute for Women's Leadership (IWL) that prepares Rutgers undergraduates to be informed, innovative, and socially responsible leaders.
IWL Leadership Scholars explore women's leadership and contributions to social change in contexts that range from politics and government, law and advocacy, business and communications, media and the arts. IWL Leadership Scholars examine how different institutions inform our understanding and practice of leadership and how they encourage — or inhibit — civic innovation.
*Asterisk denotes Second Year Leadership Scholars
Tatyana Aguilar, School of Arts and Sciences '22, is a Public Health major with a minor in Africana Studies and a Certificate in Academic Spanish. She works as a program assistant for the Office of Transfers and Non-Traditional Students, an assistant training coordinator for the Center for Social Justice Education and LGBTQ+ Communities, and is a sexual health advocate for Health Outreach, Promotion and Education (HOPE). She also has multiple leadership roles as president of the First-Generation Student Union, an ambassador for the Paul Robeson Leadership Institute and a peer mentor for Student Support Services. Tatyana is passionate about sexual/reproductive and women's health issues.
Amna Ahmed, School of Arts and Sciences/Douglass Residential College '22, is a Political Science and Human Resource Management double major. She is the Douglass representative for the Rutgers University Student Assembly (RUSA), where she passionately advocates for student voices. Amna is also involved on campus as a member of the Muslim Public Relations Council and volunteers with the non-profit organization Helping Hand for Relief and Development. Amna is an intersectional feminist, activist, and videographer and aspires to make a difference in her community and the future generations of leaders.
Evelyn Besom*, School of Arts and Sciences '21, is an Evolutionary Anthropology major with a minor in Women's, Gender and Sexuality Studies. Evelyn is a transfer student who is an active member of the Rutgers Archaeological Society and the Rutgers Undergraduate Anthropology Club. In the summer of 2018, she spent three weeks in Poland, studying bioarcheology and osteology at the Slavia Field School.  In addition to writing a senior thesis, Evelyn has aspirations of going to graduate school and combining her passions for forensic anthropology and women's rights by studying the intersection of the two. For her Leadership Scholars Program internship, Evelyn interned at Center for Women in the Arts & Humanities.
Murphy Boccher, School of Arts and Sciences/School of Communication and Information '22 is a Political Science and Journalism major with a minor in Women's, Gender, and Sexuality Studies. Mia feels strongly about LGBTQ+ education and having an open discussion on sex relations. They use their platform as a writer on Affinity Magazine, Bronzed Magazine, and The Daily Targum to inform their readers on the current affairs, and integrates their opinion and factual information on political and social pieces. Mia believes that using voice, words, and these platforms, will help connect others will unify people on social issues.
Adrianna Bugliarello-Wondrich, School of Arts and Sciences/Honors College '23, is an English, Women's, Gender and Sexuality Studies, and Art History major. She has always found her main passion in writing and is heavily interested in studying all the ways that words can make an impact and incite change. Specifically, she loves to write and work with poetry to convey the unique experiences of womanhood. Currently, she is a member of the Rutgers Women's Rugby Team. In the future, Adrianna plans to engage in opportunities to lead change through the power of words and go on to graduate school to further study the intersectional existence and presence of women in society.
Janet Cazares, School of Arts and Sciences/Douglass Residential College '22, is a Geography major and Planning and Public Policy minor. Janet is a Paul Robeson Leadership Scholar and a work-study employee at the Center for Latino Arts & Culture. She is also currently training to become a DJ at 90.3 FM The Core. Through Douglass Residential College, Janet externed at The Brotherhood-Sister Sol where she explored environmental sustainability and the development of urban green spaces. She also attended a Woman in Public Policy seminar in which she learned about different private and public sector careers. Janet seeks to gain more experiences with organizations that address policy issues through community outreach.
Saidy Cedano, School of Arts and Sciences/Douglass Residential College '22, is a Public Policy major and a Psychology minor with a specialization in community and youth development. This summer, with the assistance of the Ronald E. McNair Post-Baccalaureate Program, she will be researching the sociological and psychological implications of gentrification of youth character development alongside distinguished Rutgers professors. She is an e-board member for the Verbal Mayhem Poetry Collective, a community organization at Rutgers University that provides spaces of artistic expressions for underrepresented students. She is also proud to have worked with the Rutgers Collaborative Center for Community-Based Research and Service as a mentor and tutor for youth in the New Brunswick community. Saidy has aspirations to direct community-wide programs and become a policy-maker.
Amanda Chen, School of Arts and Sciences/Honors Program/Douglass Residential College '23, is a Political Science and Sociology double major with a Women's, Gender and Sexuality Studies minor. She is passionate about civic engagement and politics. As an intern with the Morris County Democratic Committee, she worked on the 2018 midterm elections, where the Democrats were able to flip a historically red district. She recently traveled to Brazil to examine the effects of agribusiness on indigenous cultures. Amanda hopes one day to teach and inspire her future students to become informed and more active citizens.
Carson Cummins*, School Arts and Sciences/Honors Program '21, is a History and Spanish double major. Carson is a transfer student who spends much of her extracurricular time involved with Cabaret Theatre on Douglass Campus. She is currently a box office assistant on the theatre's general board and has stage managed two productions. At her previous university, she undertook a research project to create a curriculum for a course on alternative schooling which was offered to students in the spring of 2018. For her Leadership Scholars Program internship, Carson interned at NJ Alliance for Immigrant Justice. Passionate about social justice and human rights, Carson hopes to use her background in history to help guide humanity to a more equitable future through education and writing.
Cara Del Gaudio*, School of Arts and Sciences/Honors Program/Douglass Residential College '21, is a History major with minors in Art History and Women's, Gender and Sexuality Studies, and a certificate in Public History. She enjoys being involved with the SAS Honors Program as an ambassador, peer mentor, and advisory board member. She participates in the Marching Scarlet Knights Color Guard and has been a volunteer at the Morris Plains Museum since 2014. For her Leadership Scholars Program internship, Cara interned at the Zimmerli Art Museum. She is looking forward to furthering her knowledge through continued involvement at Rutgers and studying abroad.
Sarah Ekenezar*, School of Environmental and Biological Sciences/Douglass Residential College '22, is an Environmental Policy, Institutions, and Behavior major and a Sustainability minor. Sarah is a graphic designer and writer for The Trail Newsletter and a member of the Students of Color for Environmental Justice club. She discovered her passion for the environment and politics when she realized the impact that policymakers have on decisions that can be detrimental or beneficial to nature as a whole. She was able to explore these issues first-hand by working as an extern for the New Jersey Conservation Foundation and as an intern for the IWL Leadership Scholars Program at the New Jersey Department of Environmental Protection. In the future, Sarah plans to attend law school and pursue a career in environmental lobbying so she can work with local politicians to help pass more environmentally friendly policies.
Michelle Fan*, School of Arts and Sciences/Honors Program '21, is a Cultural Anthropology major and a Gender and Media Studies minor. She is the Class of 2021 representative for the Douglass Governing Council, a member of the Institute for Domestic and International Affairs, and a campus coordinator of Invisible Issues, a non-profit organization. Her passion lies in social justice and the preservation of cultural heritage. In 2017, Michelle was awarded the Frank Pallone Congressman Award for bringing meaningful changes to her high school and community. Over the summer, Michelle works as a resident team advisor for an academic program on the UPenn campus. For her Leadership Scholars Program internship, Michelle interned at the Center for Women's Global Leadership. She is eager to continue her work in researching culture, lobbying for policy changes, and advocating for the advancement of human rights.
Alisa Farley*, School of Arts and Sciences '21, is a Public Policy and Political Science major. Alisa is an administrative staff and tutor at Roosevelt Elementary school located in New Brunswick and is currently a part of the Rutgers Bonner Leadership Program. On campus, she is actively involved in the Residence Hall Association (RHA) as the president of Jameson Hall and RHA Governing Council, in addition to being a part of the on-campus Twese Dance Troupe. Alisa has a passion for debating and learning about politics, policies, international issues, and humanitarian efforts and plans to pursue a graduate degree in Public Policy and Political Science. For her Leadership Scholars Program internship, Alisa interned at Center on Violence Against Women & Children. In the future, Alisa would like to work with the United Nations system to formulate international policies that protect human rights, and ultimately hopes to one day become a congresswoman.
Emily Foltiny, School of Arts and Sciences '22, is an Economics major. She is a member of the Alpha Chi Omega Sorority, and participates in club lacrosse. She enjoys writing, going to the gym to reach her fitness goals, and sharing music with friends. In the future, Emily would like to address the epidemic of economic inequality that continues to grow in the United States. She believes that economic status is rooted in the level of education one receives, and that every child should have equal access to quality education. Emily hopes to one day influence education policy in order to rectify the educational and economic disparities present in the United States.
Marina Ford*, School of Arts and Sciences '21, is a Women's, Gender and Sexuality Studies major, with a minor in Comparative & Critical Race & Ethnic Studies. Marina is involved with Rutgers SCREAM Theater, NO MORE, Demarest Hall's Sex, Sexuality, and Gender sections, and is employed by Rutgers Career Exploration & Success. She is passionate about advocating for survivors of sexual assault and gender-based violence, and through her involvement at Rutgers, was able to meet Joe Biden as part of his It's On Us rally, and the creator of the #MeToo movement, Tarana Burke. Marina is also the co-creator of a Facebook page called "Contemporary Feminism Project," that mobilizes discussion about current women's issues and movements such as the #MeToo movement and the Women's March. For her Leadership Scholars Program internship, Marina interned at Day One.
Judalisse Garcia*, School of Arts and Sciences '21, is majoring in Communications and completing a minor in International and Global Studies. She is a Paul Robeson Leadership Scholar and a peer mentor, where she motivates students to embrace a positive perspective on academics, leadership, and community.  As part of her undergraduate experience, Judalisse studied abroad in Oaxaca, Mexico and participated in the Community Leadership Action & Service Program (CLASP) at the Institute for Women's Leadership, where she interned at Dina's Dwellings, a local domestic violence organization. For her Leadership Scholars Program internship, Judalisse interned at Center for Women in American Politics. Her passion is working with youth in low-income communities to further understand intersectional issues that can affect one's growth and mental health.
Jasmin Hedvat, Rutgers Business School/Honors College/Douglass Residential College '22, is majoring in Marketing and minoring in Economics and Comparative Literature. As a Youth Empowerment Club tutor and Honors College Media Team videographer, Jasmin practices her passion for education and creativity on campus. Additionally, she loves traveling, learning about new cultures, and seeing the world through a mosaic of different lenses. She studied abroad in Poland and Brazil through two interdisciplinary honorssSeminars which helped her understand the universality of being human. Through her awareness of the importance of storytelling, she hopes to spark conversation on, and eventually change, injustices in society.
Caitlyn Horton, School of Arts and Sciences/Edward J. Bloustein School of Planning and Public Policy '22, is majoring in Public Health with a minor in Women's, Gender and Sexuality Studies. She demonstrates her love for service as a crisis counselor and as an Alternative Breaks site leader.   Caitlyn adds to her service-leadership by organizing Narcan trainings for the Rutgers community.  As a Douglass woman, she has worked as a Barbara Voorhees Mentor and joined the Global Village's Human Rights LLC in order to gain a broader view of women's issues. Caitlyn's involvement on and off-campus provides her with a community-oriented mindset, which she intends to use when she attends medical school to provide healthcare to underserved regions.
Favour Imhomoh*, School of Arts and Sciences '21, is a Political Science major, with a minor in Women's, Gender and Sexuality Studies. Favour has gained valuable work experiences at Robert Wood Johnson Medical Hospital (RWJ) in the general medicine department since her freshmen year. Favour's job at RWJ has helped her improve her interpersonal and communication skills by working closely with patients and staff. She is a feminist, which is a driving force in her advocacy interests to end gender-based violence against women, especially during times of war. For her Leadership Scholars Program internship, Favour interned at Center on Violence Against Women & Children. She is furthering her research interests through the Ronald E. McNair Post-Baccalaureate Achievement Program, to bring awareness to global human trafficking issues. Favour is inspired by and seeks to live by Gandhi's famous words, "You must be the change that you wish to see in the world."
Mackenzie Lawson, School of Environmental and Biological Sciences/Honors College/Douglass Residential College '23, is majoring in Public Health and Biological Sciences. On campus, she is involved in STEM Ambassadors, the American Medical School Association, and Honors College Ally Mentors. Mackenzie is also in the Douglass Honors College Coalition and enjoys cooking, thrifting, and knitting. Her primary interests are in women's health and medicine, and the disparities women face in reproductive and sexual healthcare. In the future, Mackenzie hopes to become an obstetrician/gynecologist to help women in low-income communities.
Miranda Madrazo, School of Arts and Sciences/Honors College/Douglass Residential College '22, is a Geography major with a minor in Spanish. She loves being a member of the RU Compost Club, Voorhees Choir, the Livingston Theatre Company, and the Companion Animal Club. She also enjoys working on the Honors College Media Team, writing and developing social media content to share student stories and promote events.  In the spring of 2019, Miranda studied abroad in Poland for a course in Jewish studies and Polish history. She is very interested in the environment, food justice, immigration policy, the arts, and education. One day, Miranda hopes to make an impact in community development and climate resilience on a local scale.
Jacqueline Mehr*, School of Environmental and Biological Sciences/Honors College/Douglass Residential College '22, is a Biotechnology major with a minor in Creative Writing. She has a keen interest in neuroscience and assists in research conducted at the Brain Health Institute on mood disorders and cognition. Jacqueline is also an avid writer serving as a journalist for the Examiner, Rutgers' Pre-Health Journal, and a writer for the Honors College Media Team. For her Leadership Scholars Program internship, Jacqueline interned at the Esopenko Brain Health Lab in the Rutgers School of Health Professions. In the future, Jacqueline aspires to use science as an avenue through which to produce research, and bring attention and visibility to issues of interpersonal violence.
Faustina Owoh, School of Arts and Sciences/Douglass Residential College '22 is a Political Science and Women's, Gender and Sexuality Studies major with a minor in International and Global Studies. She is very passionate about global issues involving women's and children's rights. She is the vice president intern for the BlueFoot Print Project, which is a human rights organization that works to bring awareness to underrepresented groups through advocacy facilitated by The Universal Declaration of Human Rights. Faustina hopes to work with the United Nations to help protect women and children who are greatly affected by the results of war and hate crimes.
Ameena Qobrtay, School of Arts and Sciences '22 is a Women's, Gender and Sexuality Studies and Journalism and Media Studies double major with a minor in Political Science. Ameena is an active member of Demarest Hall government, hosting weekly feminist discussion groups on topics that pertain to a femme identity. She is also the features editor at the Daily Targum, where she aims to incorporate as many voices and stories from as many different individuals as possible. Ameena actively worked with the American Association of University Professors/American Federation of Teachers on campus to aid striking efforts for adjunct professors and teaching assistants. Ameena hopes to combine her passion for writing and social movements to promote sustainable social change.
Neha Saju*, School of Arts and Sciences/Honors Program/Douglass Residential College '22, is a Political Science and History major. Neha is a regular columnist for the Daily Targum Newspaper, and her column Pride Not Prejudice focuses on addressing social issues, namely racism and sexism. Through the Douglass Residential College, she completed an externship with the Center for American Women and Politics and participated as a volunteer for the 63rd United Nations Commission on the Status of Women. For her Leadership Scholars Program internship, Neha interned at Center for Women in America Politics. Neha hopes to attend law school and is currently on the pre-law track.
Wen Shao, School of Arts and Sciences/Douglass Residential College '22, is an Exercise Science major, with a minor in Women's, Gender and Sexuality Studies. She is a Bold Empower scholar and a research advisory board mentor where she gives guidance to aspiring women undergraduates pursuing research. Currently, Wen conducts research with the Department of Orthopedic Surgery at Robert Wood Johnson, fabricating medical devices to better serve the patient population. In addition to her research and scholarly roles on campus, Wen is an ambassador and peer leadership mentor in the Leadership and Experiential Learning Department and a fellow with America Needs You, a program designed to provide economic mobility for first generation students. Wen plans to achieve a DPT/PhD and give back to the underserved communities that have nurtured her growth.
Wamia Siddiqui*, School of Environmental and Biological Sciences/Honors College/Douglass Residential College '21, is a Biotechnology major with minors in Public Policy and Biochemistry. Wamia is passionate about human rights and is currently involved in developing and implementing a healthcare-related campaign in Amnesty International's national branch. She is also an intern with BioBus, an organization that strives to teach underprivileged children in New York City about science, where she leads biology classes for middle school students and conducts neuroscience research at Columbia University's Zuckerman Institute. On campus, Wamia is a Rutgers STEM ambassador, where she helps run an annual conference for women in STEM, and is a first-year mentor for the Douglass Big Little Mentoring Program. For her Leadership Scholars Program internship, Wamia interned at the Libertas Center for Human Rights. In the future, Wamia aspires to combine her passions as a medical professional working to shape healthcare advocacy and policy.
Bea Song*, School of Arts and Sciences/Douglass Residential College '21, is a Women's, Gender and Sexuality Studies major with a minor in Labor Studies. Bea believes in direct-action organizing and has experience fighting for a $15 minimum wage with United Students Against Sweatshops Local 109, as well as working with the End Assault campaign at Rutgers. For her Leadership Scholars Program internship, Bea interned at the NJ Alliance for Immigrant Justice. In the future, Bea aims to become a labor rights organizer in order to protect the rights of workers.
Sierra Winder, School of Arts and Sciences/Douglass Residential College '22, is a Social Work major. Sierra is a part of the Bonner Leaders Program at Rutgers University. She believes that people do not limit themselves based on their own choices, but based on the ideas, limits and stereotypes society has presented to them. In the future, Sierra would like to be involved in policy and change systems from within.

The Institute for Women's Leadership stays connected to alumni as they continue their role as leaders. This mission is supported through providing opportunities to supervise internships, mentor current Leadership Scholars, and support IWL's educational and social change endeavors.
Alumni initiatives are advised by an alumni board comprised of staff and faculty from the IWL.  In addition, alumni have contributed to Leading the Way, a collection of personal essays on leadership and activism, and to research that resulted in Moving Millenials to Leadership, a report on alumni in health careers.
Alumni in Focus!
Here are some reflections from alumni on their post-graduation experiences.
Emily Hashimoto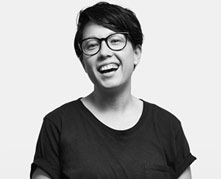 In 2006, armed with my Bachelor's in Women's and Gender Studies and the wealth of my IWL experience, I set out to make a difference by working for female politicians. Right away, I was exhausted by politics, especially the way it sucked up all personal time; there was no work-life balance and that wasn't what I learned sitting around the table in the library at the IWL. And yet, I was also taught to work hard, to make a difference, and to strive for women and others.
I then found a new home in nonprofits. I was beyond thrilled to begin working for the Gay and Lesbian Alliance Against Defamation (GLAAD), by supporting their media awards work that raised millions for the organization. As a queer person, I was personally invested in the work of visibility, but more than that, it was my first and only experience of working in a queer-normative space; to not worry about who to come out to, and how and when, was a relief.
Lillian Forero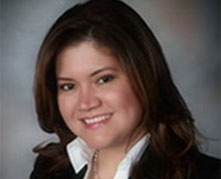 "I can think of several specific instances in my professional career where I have felt well equipped to handle a situation because of my participation in the IWL Leadership Scholars Program. Being a part of the IWL community taught me to be resourceful, think outside the box and build coalitions. Those lessons, particularly knowing the importance of building coalitions, have helped me navigate the "BigLaw" world, which is still very heavily male dominated and not very diverse. I have also been tremendously fortunate to keep in touch with several of my fellow IWL alumni, all who inspire me to continue setting and meeting my short-term and long-term goals. My IWL experience also reinforced my desire to seek out spaces where women can share their experiences and empower each other throughout different stages of their professional and personal lives."
In her time practicing law, Lillian has also been recognized by the District of Columbia Courts for her pro-bono work; twice being named to the DC Pro-Bono Honor Roll for attorneys who contributed more than 100 hours of pro-bono work to the DC community.
Ingrid Hu Dahl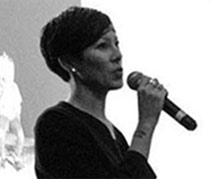 "IWL gave me the mentors and role models I so desperately needed, a community of empowered women leaders, a context and language to contribute to and adapt transformative leadership, to explore real world working environments through several internships, and to gain the confidence in my ability to be creative, to make social change, to spur and bring people together, and to knit themes of my skill set -- to identify opportunities and orchestrate solutions. IWL gave me the space to come into my own power, to cultivate a sense of self and way of being at such an important time in my development. I know I'm an agent of change and I am open to future challenges/opportunities ahead."
Ingrid has a varied background - she was a consultant for the Bonner Foundation, a national and international speaker, a touring musician in four different bands (two of which were all-female), and a TEDx speaker.
Janine Gianfredi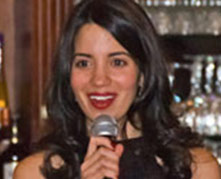 "The IWL fostered my desire to mentor young women as they begin their careers in the workforce. It is not enough to simply build a network by collecting business cards and email addresses throughout your travels. To truly flourish in your career, it is essential to genuinely engage peers, teachers, and the next generation of young leaders. I love sitting down with young women to learn about their ambitions and help them find a path to success. The IWL gave me the skills to mentor other women, but also the courage to ask for guidance. I am a lifelong student of leadership, always using my scholarly eye to dissect the people who lead corporations, countries, and even bake sales. Leadership is an essential part of affecting change, big or small, and conscious attention must be paid to how it is enacted. Studying women leaders and feminist activists helped me to internalize many of the qualities possessed by great leaders. I credit the IWL not only with giving me the tools to lead, but also for inspiring my passion for leadership."
Janine has created innovative programs designed to engage the advertising community through technological immersion, and has been responsible for scaling these initiatives to Europe, Asia, and Latin America. In 2009, she was awarded the prestigious Americas Achievement Award, given to 1% of Google's sales and marketing organization for her dedication to the company's values.
Christie Irizarry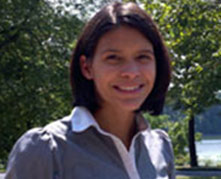 "My IWL experience was at the center of my undergraduate years at Douglass. From the credit-bearing components – courses and internship – to the less tangible "soft" skills – leadership, critical thinking and public speaking – my IWL professors and peers gave me a safe place to learn, visualize and practice leadership. The lessons and experiences from my time at the IWL have paid huge dividends in helping me launch my career and to pursue my MBA. Their high expectations and support continue to propel me forward. I often recall my professors' words of wisdom such as, 'Leaders ask questions.' I'm motivated to ask a meaningful question and as a result create an opportunity to learn something new or make a connection with someone. When I think back on it, joining the IWL is one of those huge life milestones that provided me with so many opportunities and ultimately led me down the right path."
As a Management Consultant at Accenture, helping businesses and governments adapt to system and process changes.
Courtney Turner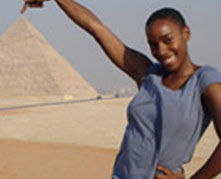 "Honestly, I don't know what part of IWL hasn't impacted my career. Specifically, the field experience and training in social action are what have contributed to my development the most. The field experience grounded my understanding of public health, funding resources, pooling and working together as a team. Everything I do is part of a broader social action that impacts society directly or indirectly. Working in Tanzania, I've been challenged in many ways, however the goal is the same. Every Funding Opportunity Announcement I have written prevents someone from contracting HIV or provides them access to ground breaking treatment and care."
Courtney Turner professional experiences include the Center for Disease Control and Prevention, as an International Experience and Technical Assistance Fellow, providing a broad range of public health services and infrastructure for all of Tanzania.
Lindsey C. Seltzer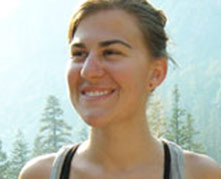 "I think back often to my time with the Institute for Women's Leadership and I feel like the work that I did, the women who mentored me, and the friends I learned from, continue to influence and inform everything I do. So much of what I learned through my IWL seminars, projects and internships has been crucial in making the transition from college to working life. I'm thrilled to be working on important election campaigns and attribute much of my success to my IWL experiences."
Lindsey continues to be passionate about "direct action" work, broadcast production, and political consulting in Washington, D.C.
Abigail Hamilton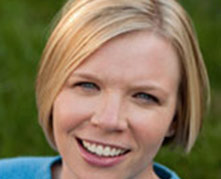 "My experience in IWL was formational. It provided a space in which to learn professionalism, poise, and public speaking which were invaluable for interviews and presenting at conferences. As much as I credit IWL for helping me in my professional life, I cannot discount its impact on decisions I have made in my personal life. Much of the discussions during my time in IWL focused on women taking on multiple roles and working "the third shift." The insights I gained through those discussions molded the choices I made in my career and family path. I believe I have a manageable work/family/life balance because I was cognizant of the factors at play and was very intentional in the decisions I made. In short, my educational, professional, and personal choices were influenced and enhanced by my time in IWL."
Abigail has a Masters and Doctorate in Clinical Psychology from Loyola College. She's devoted the majority of her training and clinical experience to working with late adolescents and early adults. Abigail opened her own private practice in Princeton, NJ.
Leadership Scholars take 19 credits of coursework over two years. Certificates are awarded in May of your second year in the program, and noted on your official transcript.
Progression Schedule and Course List
Semester One (Fall)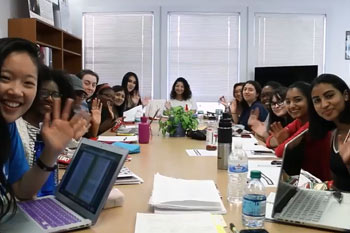 IWl Leadership Scholars Program Context Course (3 Credit)
This course will introduce key concepts in Women's and Gender Studies that are relevant and important to the study of women's leadership.
Possible Course Offerings
988:344 Women and Leadership (3 credits)
This interdisciplinary seminar provides a foundation in leadership theory, including women's ways of leading and women's roles as leaders and agents of change. A new IWL Young Women Leaders Interview Research Project is linked to this course.
Semester Two (Spring)
988:426 Internship Seminar: Women, Work and Community (6 Credits)
With IWL staff members, select an internship placement which relates to your academic, career, and leadership interests. Scholars intern 10–12 hours per week and meet in a weekly seminar to connect theory and practice, by bringing together academic readings on women and work with a work experience in an internship site.
Semester Three (Fall)
988:430 Social Action Project Seminar (3 Credits)
This seminar explores leadership and social change through guiding funded independent action projects that address particular problems or issues.
Scholars' Social Action Projects
Semester Four (Spring)
IWL Leadership Scholars Capstone Course (3 Credits) & Cluster Series (1 Credit)
The 3 Credit capstone course is an advanced course that builds on the scholar's policy area of interest, which has been developed through the internship and social action project. These policy areas include: arts and literature, media and communications, public health and medicine, law and advocacy, politics and government, science, engineering, technology and math, human rights, work, education, grassroots activism and organizing, and immigration and globalization.
The 1 Credit capstone cluster series, "Current Issues in Women's Lives and Leadership, " is designed to give graduating Scholars an opportunity to reflect on the two-year experience of the Leadership Scholars Certificate program and to anticipate the transition from college to workplace and/or graduate and professional school. The series aims to engage graduating students in a dialogue about current events in policy areas affecting women's lives and in ongoing leadership debates. The assigned contemporary readings enhance and inform the group discussion. The group meets six times per semester over dinner.
Policy Tracks
The policy areas in the program are designed to inform the intellectual and activist work that scholars complete in the program. For example, the policy area will relate to the focus of your internship, social action project, and capstone seminar. Although your major may point you in one direction or another, it may not necessarily influence the work you do in the Leadership Scholars Certificate Program. Also, there are intersections across all the areas so you may want to select a primary area of interest and a supplementary one. In addition, recognizing that your interests may change as you proceed through the program, you may change your policy area.
Policy Area(s) of Interest:
Arts and Literature
Media and Communications
Public Health and Medicine
Law and Advocacy
Politics and Government
Science, Engineering, Technology and Math
Human Rights (global issues, poverty)
Work (business, nonprofit organizations, philanthropy, globalization)
Education
Grassroots Activism and Organizing
Immigration and Globalization
Funding
All IWL Leadership Scholars are eligible to receive funding to offset costs of internship travel in the first year of the program, and a $500 seed grant to fund a social action project in the second year of the program.
What are the goals of the Program?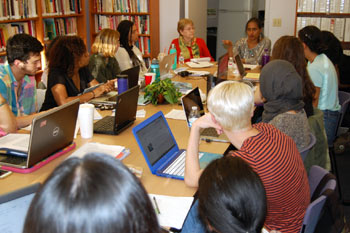 There are several program goals that we strive to achieve. These include:
To offer students an opportunity to deepen their understanding of diverse models of leadership and women's contributions to social change.
To enhance students' personal growth and leadership abilities through a concentrated academic sequence and co-curricular offerings.
To provide an interdisciplinary opportunity for students to address issues specific to their chosen policy areas through an internship and the implementation of a social action project.
To build relationships between students, program alumnae and the community by connecting students with women leaders through collaborative projects.
To consider and critique current leadership research and practice, while drawing on the rich literature in feminist theory and women's and gender studies to engage with ideas of intersectionality.
To use feminist and gender analysis as a tool for academic research, creative production, collaborative work, and practices of social change.
I am planning to study abroad in the fall or spring. Can I still apply to be in the program?
Yes. A number of past Scholars have studied abroad and successfully completed the program. You would adhere to a slightly different course schedule for the program depending on which semester you are away.

Is it possible to juggle an honors program and the Leadership Scholars Program?
Yes. We make every effort to support students enrolled in other programs by allowing for double counting of classes where relevant and applicable. With effective time management, a number of current and graduated Scholars concurrently enrolled in the Rutgers or Douglass Honors Program, a departmental honors program, and/or another certificate program.

I work and may not be able to attend some of the skills development workshops. Can I still apply?
Yes. Workshops are held at various times and days of the week, and you have two years to meet the workshop requirement. Most workshops are embedded into the seminar structure and will be easy to fulfill requirements.

I am a part-time student at Rutgers. Can I still apply to be in the program?
Yes, as long as you are able to complete the requirements in four consecutive semesters.
I'm a transfer student. Do you need a transcript from my previous college?
Yes. An (un)official transcript should be sent directly to the Program Director.
I don't see a policy area that I would be interested in pursuing. Can I still apply?
Yes. There is flexibility in the policy areas of interest, and we welcome students who are either undecided on their policy area of interest or interested in a policy area other than those listed on our website. We also offer a general leadership area for students who wish to explore several areas in their coursework and practicum.
I have to register for classes but don't know if I'll be accepted into the Leadership Scholars Program. What should I do?
The Women & Leadership course is held Tuesdays 2nd and 3rd period every fall. You should leave this slot open in your schedule if possible. If you have not already taken Women, Culture & Society or one of the other pre-requisite courses, you should plan to take that as soon as possible. The April 1 notification date will give you time to finalize your schedule before the end of the semester.
Is it possible to use a letter from my soccer coach from high school for my recommendation?
Yes. The IWL requires you to have a recommendation from at least one professor. The second recommendation can be from someone who knows you in a different capacity like an employer, coach or volunteer supervisor. But at the same time, you should be aware that the strongest recommendation letters are often from faculty members who know your academic work.
I've already taken a context course listed on your website. Do I still have to take another context course during my two years in the program?
No. The course satisfies the context course requirement even if you took it before being accepted into the program.

What if I took a course not listed on your website that introduced me to the issues and problems facing women's position in society. Do I still have to take another context course?
You have the option of petitioning to have a relevant course not already listed be accepted as your context course.
Still have questions?
Email Program Director and Research Coordinator Sasha Taner at sdwood@rutgers.edu.
Eligibility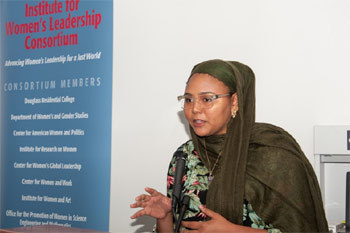 1. Rutgers undergraduates with a strong interest in women's leadership social change. The Leadership Scholars Program is open to students of all genders and we encourage applications from LGBT & GNC students, students of color, disabled students, non-traditional students and veterans.
2. Minimum 3.0 GPA or higher.
3. Pre-requisite Course. Choose one of the following courses as a prerequisite for the program. If the course is not taken before the start of the program, it should be completed during Semester One.
988 101 Introduction to Gender, Race, and Sexuality
988 130 Knowledge and Power: Issues in Women's Leadership
988 201 Feminist Practices
988 202 Gender, Culture and Representation
988 235 Dynamics of Class, Race, and Sex
Application Components:
Completed application form submitted through the link below
Resume
Current (unofficial) transcript
Two letters of recommendation (one recommendation must be from a professor)
Application deadline is March 1st, with interview priority given to early bird applicants, by February 1st.